Methodism in Stewkley

Methodism has a very long history in Stewkley, both the "Wesleyan and Prim strands" had a chapel in the village at one time.
The picture is of the present building, dated 1903.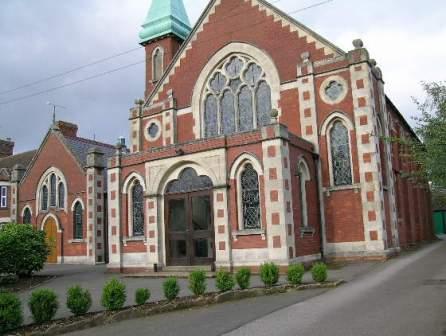 Early Years Prior to 1839 house groups were meeting and in 1839
a Wesleyan Methodist Chapel was built which is now 57/57a High Street North, Stewkley.
In 1839 this was moved to Chapel Square and in 1873 the Sunday School opposite was built. These are both now private houses.
In the south of the village the first Primitive Methodist Chapel was built in 1839 at No.1 Orchard Lane (then known as Chapel Lane).
A plaque on the house records this fact.
When this Chapel became too small, although the congregation had little money, they acquired the site of the present Methodist Chapel and Sunday School in High Street South, Stewkley.
As time passed they despaired of raising enough money to build a new place of worship, so, after praying for guidance, they sent two members to ask the owner of the house next door to the site to buy it ( he was known to be interested ). He was not at home and, when the emissaries reported this to the meeting, it was decided that the "message of God" was to build the Chapel and Sunday School and, later, the Manse next door.
Sacrificial giving and working made this possible, and it was completed in 1903. The "Prim" Chapel in the south of the village (including the pipe organ) cost about £3,000 and the Sunday School about £2,000. The original leaded-light windows remain. (completely renovated.)
The Chapel has always had its own minister. The first was appointed in 1902, looking after five other Chapels in neighbouring villages.
In 1932 the Act of Union between the Wesleyan and Primitive Methodist Churches took place, which ultimately resulted in the closure of the "north" / "central" Wesleyan chapel, the two Stewkley Chapels amalgamated, forming one methodist congregation.
During the sixties the Stewkley Circuit joined with the Leighton Buzzard Circuit, with two ministers running the joint circuit. In 1996 a large porch was added, built in a sympathetic style to the rest of the listed building,
it is now titled High Street Methodist Church, Stewkley.
Stewkley transferred from the South Bedfordshire Circuit to the Aylesbury Vale Circuit in approximately 2006.